A MarketBeat account allows you to set up a watchlist and receive notifications for stocks you are interested in. Follow up to five stocks for free.
You have already added five stocks to your watchlist. Upgrade to MarketBeat Daily Premium to add more stocks to your watchlist.
Please log in to your account or sign up in order to add this asset to your watchlist.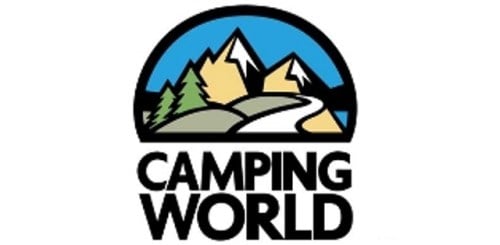 Camping World Holdings, Inc, through its subsidiaries, operates as an outdoor and camping retailer. The company operates through three segments: Consumer Services and Plans, Dealership, and Retail. It provides a portfolio of services, protection plans, products, and resources for recreational vehicle (RV) owners and camping enthusiasts. It provides emergency roadside assistance; property and casualty insurance programs; travel assist programs; extended vehicle service contracts; travel protection; co-branded credit cards; vehicle financing and refinancing; club memberships; and publications and directories.
Industry, Sector and SymbolStock ExchangeNYSEIndustryAutomotive dealers & gasoline service stationsSub-IndustryN/ASectorConsumer DiscretionaryCurrent SymbolNYSE:CWHPrevious SymbolCUSIPN/ACIK1669779WebPhoneDebtDebt-to-Equity Ratio264.05Current Ratio1.35Quick Ratio0.22Price-To-EarningsTrailing P/E Ratio10.29Forward P/E RatioN/AP/E GrowthN/ASales & Book ValueAnnual Sales$4.79 billionPrice / Sales0.21Cash Flow$1.4118 per sharePrice / Cash Flow8.16Book Value$0.37 per sharePrice / Book31.14ProfitabilityEPS (Most Recent Fiscal Year)$1.12Net Income$10.40 millionNet Margins-0.16%Return on Equity85.77%Return on Assets2.09%MiscellaneousEmployees12,946Outstanding Shares87,921,000Market Cap$1.01 billionNext Earnings Date8/6/2019 (Estimated)OptionableOptionableCWH Ratesby TradingViewReceive CWH News and Ratings via EmailSign-up to receive the latest news and ratings for CWH and its competitors with MarketBeats FREE daily newsletter.
Camping World (NYSE:CWH) Frequently Asked QuestionsWhat is Camping Worlds stock symbol?
Camping World trades on the New York Stock Exchange (NYSE) under the ticker symbol CWH.
Camping World announced a quarterly dividend on Friday, May 31st. Shareholders of record on Friday, June 14th will be given a dividend of $0.08 per share on Friday, June 28th. This represents a $0.32 dividend on an annualized basis and a yield of 2.78%. The ex-dividend date of this dividend is Thursday, June 13th.View Camping Worlds Dividend History.
Camping World Holdings Inc (NYSE:CWH) released its earnings results on Wednesday, May, 8th. The company reported ($0.74) earnings per share (EPS) for the quarter, missing the Zacks consensus estimate of $0.02 by $0.76. The business had revenue of $1.06 billion for the quarter, compared to analysts expectations of $1.06 billion. Camping World had a positive return on equity of 85.77% and a negative net margin of 0.16%.View Camping Worlds Earnings History.
Camping World is scheduled to release their next quarterly earnings announcement on Tuesday, August 6th 2019.View Earnings Estimates for Camping World.
12 brokerages have issued 12-month price targets for Camping Worlds shares. Their predictions range from $11.78 to $37.00. On average, they expect Camping Worlds stock price to reach $18.9345 in the next twelve months. This suggests a possible upside of 64.4% from the stocks current price.View Analyst Price Targets for Camping World.
12 Wall Street analysts have issued buy, hold, and sell ratings for Camping World in the last year. There are currently 1 sell rating, 5 hold ratings and 6 buy ratings for the stock, resulting in a consensus recommendation of Hold.View Analyst Ratings for Camping World.
Media headlines about CWH stock have been trending somewhat negative recently, according to InfoTrie Sentiment. InfoTrie identifies positive and negative press coverage by analyzing more than six thousand blog and news sources in real-time. The firm ranks coverage of companies on a scale of negative five to five, with scores nearest to five being the most favorable. Camping World earned a media sentiment score of -1.9 on InfoTries scale. They also gave news headlines about the company a news buzz of 0.0 out of 10, indicating that recent press coverage is extremely unlikely to have an impact on the stocks share price in the near term.View News Stories for Camping World.
Some companies that are related to Camping World includePenske Automotive Group (PAG)AutoNation (AN)KAR Auction Services (KAR)Murphy USA (MUSA)Lithia Motors (LAD)Asbury Automotive Group (ABG)Group 1 Automotive (GPI)Rush Enterprises (RUSHB)Rush Enterprises (RUSHA)Sonic Automotive (SAH)Fincera (YUANF)Americas Car-Mart (CRMT)TravelCenters of America (TA)Kaixin Auto (KXIN)andLazydays (LAZY).
Based on aggregate information from My MarketBeat watchlists, some companies that other Camping World investors own includeHome Depot (HD)Alibaba Group (BABA)CVS Health (CVS)NVIDIA (NVDA)Micron Technology (CRM)Exxon Mobil (XOM)Intel (INTC)Cisco Systems (CSCO)andTAKE-TWO INTERACTIVE SOFTWARE (TTWO).
Camping Worlds management team includes the folowing people:
Sr. VP of RV Inventory Mgmnt, Digital Marktg, Media Services & RV Dealership E-commerce
(CWH) raised $251 million in an IPO on Friday, October 7th 2016. The company issued 11,400,000 shares at $21.00-$23.00 per share. Goldman Sachs and J.P. Morgan served as the underwriters for the IPO and BofA Merrill Lynch, Credit Suisse, Baird, KeyBanc Capital Markets, Wells Fargo Securities and Stephens were co-managers.
Shares of CWH can be purchased through any online brokerage account. Popular online brokerages with access to the U.S. stock market include Vanguard Brokerage Services, TD Ameritrade, E*TRADE, Scottrade, Fidelity and Charles Schwab.
One share of CWH stock can currently be purchased for approximately $11.52.
Camping World has a market capitalization of $1.01 billion and generates $4.79 billion in revenue each year. The company earns $10.40 million in net income (profit) each year or $1.12 on an earnings per share basis. Camping World employs 12,946 workers across the globe.View Additional Information About Camping World.
Camping Worlds mailing address is 250 PARKWAY DRIVE SUITE 270, LINCOLNSHIRE IL, 60069. The company can be reached via phone at or via email at[emailprotected]
MarketBeat Community Rating for Camping World (NYSE CWH)
MarketBeats community ratings are surveys of what our community members think about Camping World and other stocks. Vote Outperform if you believe CWH will outperform the S&P 500 over the long term. Vote Underperform if you believe CWH will underperform the S&P 500 over the long term. You may vote once every thirty days.
Featured Article:Understanding Options Trading>
MarketBeat empowers individual investors to make better trading decisions by providing real-time financial data and objective market analysis. Whether youre looking for analyst ratings, corporate buybacks, dividends, earnings, economic reports, financials, insider trades, IPOs, SEC filings or stock splits, MarketBeat has the objective information you need to analyze any stock.
Get the latest stock market news and analyst recommendations delivered to your email inbox with our free daily newsletter:
326 E 8th St 108, Sioux Falls, SD 57103[emailprotected](844) 978-6257
MarketBeat does not provide financial advice and does not issue recommendations or offers to buy stock or sell any security.Learn more.
© 2019 Market data provided is at least 10-minutes delayed and hosted byBarchart Solutions. Fundamental company data provided by Morningstar and Zacks Investment Research. Information is provided as-is and solely for informational purposes, not for trading purposes or advice, and is delayed. To see all exchange delays and terms of use please seedisclaimer.Receive Analysts Upgrades and Downgrades Daily
Enter your email address below to receive a concise daily summary of analysts upgrades, downgrades and new coverage with s FREE daily email newsletter.