Phil great calls this past week, esp. friday and monday. in the old days I would have let Prechter et al scare me into trimming my longs and going short at just the wrong time. your feel for the markets is Tiger-esque. CHK, HOV, BX, TLT and XLF are big winners for me today. My biggest up day in a long time. Thanks!
Thanks to Phil (again) for the lessons on the art of the roll, selling premium and hanging tight under fire (particularly in the first hour of trading-MADNESS). Watching you manage the $25KP has really helped my trading in a big way.
Phil: I loaded up big time yesterday on your suggestion of the AMZN September 75 naked puts. They are up 43%!
Phil..You have absolutely NAILED IT! This is not a bull market, nor is it a bear market. It is a Rangeish market, and its going to stay that way for a long time (the latter is my prediction. I love the word. What I love more is the fact that Ive found someone with some investing intelligence greater than mine who can assist me in playing this type of market. Your description today of how its playing out is right on. I predict some media guru will steal your word and your description within the next few days and well all get to read about what they discovered about this market. Thanks Phil!
Phil- great call in oil this morning! Now that Im no longer studying and am back in the real world I can only check this in the morning, at lunch, and after work. Anyways, youve been killing it on oil ( even more than you usually do) so I made a point to wake up extra early and made .25 off your buy oil if youre braverecommendation. Its nice to wake up and scalp 100+ bucks before I even start my real job. You lay those golden eggs everyday Phil! I thank you for that!
As a fellow low-end investor I like Phils Buy/Write strategy on solid stocks. Before I came here I loved to try to figure things out with very little success TRYING TO FIGURE THINGS OUT! I traded too much and fell in love with stocks that should have done what they didnt do. Now a majority of my accounts are in Buy/Writes suggested here or cash (waiting for a better time for more Buy/Writes). I use 15-20% of my total holding to short term trade and hedge. This is manageable with my full time job as a business owner. I have found Phils system a more discipline way to achieve the returns I want without relying on my ability (more like inability to figure things out).
Thanks, after years of blood and blunders, I have reached a significant milestone I dont lose money. Net net, I rarely have a losing week, market up, market down. And that I owe to you. Balanced positions. More premium sold than bought. Fundamental criteria applied to good companies, not momentum/ news headlines/ stock du jour/ triangle squeezies. But rather earnings, P/E, dividends, competitive position the boring stuff that takes study, thought,.and patience. You have been a great teacher, and I have embarassed myself repeatedly day with how slowly I learn. And its a funny thing if you dont lose, the gains start to pile up. The arithmetic is cruel to the downside, and becomes a gift in the other direction. And Im in this for the long run, having made myself unemployable through a need for diversification. Moreover, what Ive learned here has also elided into other areas, including real estate and ex-U.S. investment. Pretty cool. Have a great weekend.
Well I want to thank P. Davis for his style and for the fact that he affirmed my thoughts for a correction. He was right and his confirmation of my bias saved me thousands. Mr. Davis is amoral when it comes to money. He realizes the poor are screwed but we must fight to win. A measure of sarcasm and dark humour and it is great reading. 100% right on the correction.
I am struck by several things over the last few days. First is how level-headed we all are as Greece and China develop. Second is how very helpful it is to see the different trading styles we have, partly because of personal preference and partly because of different stages of development and education. Its very helpful. Well-done, Phil, to have developed this community.
Phil BTW, the new STP/LTP coupled with the income portfolio is Perfect! I do not trade all of them, very few actually since I work during market hours. However, following the trades real-time is very educational. I did enter the ABX call if you recall, I rolled to July on that nonsense news that sent it tumbling. Out today for 110% gain (2.00 stop) not counting covering the loss from the earlier roll. Nonetheless, a good trade. Keep it up. Thanks
I am an investor, not a trader. The information at Phils World is top-notch and always relevant. It is great to see your website thriving.
Thanks for your thoughts against buying BP ahead of earnings (yesterdays member comments). It announced a loss of $3.3b and is down 3% in pre-market but still just above the bottom of the chaneel of $40-$50.
Phil/CL-that play made a quick $500 per contract! Took all of 10 minutes! I want to thank you for helping me not just learn a bit about trading, but giving me some confidence and most of all a rewarding hobby to look forward to each day. I have had a few mistakes and losses along the way, but I have had some great wins too and I am now consistently making money trading futures and have even learned to go to sleep while holding a losing position knowing that tomorrow is always another opportunity to win again. So thanks again for your help and patience along the way.
TBT – Many thanks, Phil. I join you in your opinion favoring the Jan expirations. Thats a great play. I can never thank you enough for what I have gained educationally as well as monitarily. Here it is late Sunday evening and I am able to get world class advice, just by asking for it. I feel like I am staying in a 5 star hotel, and room service is just a telephone call away!
I have been here a year, and made most of my money back from the 14K fall. The people here are more than willing to help whe Phil cannot get to it. FWIW – This site is my brokerage firm, I was with Wells Fargo Portfolio and it was costing a fortune to trade, the costs here are more than offset with the data, trade ideas and profits you should make.. and I get a chuckle out of Cap and Phils rantings on healtcare, guns, oh, yeah, and government.
USO, QQQ- Phil, thanks for these plays. Out of USO for about 65% gain today and just keeping 1/4 QQQ.
Thanks for you guidance Your student will be passing on the McMuffins and having Lobster dinners tonight!
Phil Not that you dont usually, but you have DEFINITELY earned your money this week. THe recommendations have been PERFECT. Selling into the initial excitement (MULTIPLE TIMES), hedges, everything. Im reading this when I get home from work and want to cry b/c I cant trade at work! I might have to start getting up at 3 AM though to catch those trades bc youre killing it then too! May you and yours have a blessed weekend!
I have learned more about options in the past 2 weeks as a full PSW member that the previous 5 yrs of making more bad than good option plays. The educational material alone is worth several times the price of admission. I have had an expensive education on what not to do- what is past is past- I am looking forward to profitable/fun future.
Peace of mind / I have a portfolio mainly consisting of long term long calls, short term short calls and puts, and long term BCS. Three years, ago when I started my journey on this board I would be freaking out panicking as to what to do, as many of the short calls are ITM, Three years later (today) I look at the screen and serenely process the information. Three years ago, I inevitably made the wrong decisions which cost me a lot of money. Three years on I calmly roll the positions to whatever makes sense. No drama, no hair pulling, and a great cost saver. I guess they call that the power of education.
Phil…. I remember back in March of 09, you stated Unless you think the country is going to hell in a hand-basket, NOW is the time to do your buying. Do you remember ? I took your advice, and bought leap $2.00 calls on F, approximately 200,000 shares using the options, for just pennies. Now that was the best Ford I ever owned…. made over $1 mil – thanks go to you Phil. I now drive a Mercedes but still love the Ford.
Phil: I have 263 positions – 70% in options ( balance stocks) in three portfolios with a value of 3 mil. YTD profit is about $750,000. Thanks!
Phil, I dont know if I told you lately but you da man! Im doing so much better following your guidelines. Its like you actually know what you are talking about. 😎 Ive tried a lot of services and none of them are as comprehensive or honest AND successful. I appreciate all youz other guys/gals input as welllearning tons as a relative newbie to this game.
Thanks super helpful re: UGN example..other inflation/market-correction-defensive-related play you threw out that has jammed UP in less than a month is TITN 6/14 $15 puts, up 40%. Excuse my enthusiasm but havent had those types of gains in multiple plays in years let alone days doing it on my own.maybe I should host the PSW infomercial!!!!
WOW, glad I went bearish Phil, thanks for the help on the QID calls yesterday, I turned it into a partial cover rolling down to the Feb 52s selling the 55s 1/2 covered. Sold 1/2 and now lowered my cost basis to $4.38 on the $52s (fully covered).
HOTT / Got great trades with it: Enter 6.75 at open, out at 7.18 (avg) at 10:13 Reentered at 7.00 and out all 7.11 few minutes ago- Was a small play but I collected enoght for next month PSW subscription.
BTW Phil, I wanted to relate a conversation I had with my business partner yesterday. I told him that I have been much more relaxed about my investments ever since I joined your site. Its funny how a 15-20% cushion does to your nerves. My returns have increased dramatically and my risk diminished. Many thanks for the guidance and patience. Good thing I am doing better financially as you might have increased my life expectancy as well!
Personally I admire and respect you disciplined approach to investing. My style is at the extreme side of aggressive and I have to learn how to be less that way. If I yell Let it Ride at my house, no one says a word so I cant use that to temper my behavior. Phil has done a pretty good job of knocking some of my potential moves and as a result, I have increased my portfolio value by almost 25% since late July.
I remember that call (to sell gold at $1,850) as well… and the many Buy-Writes that were created on your site during that period… thanks to you, I had an average ROI of close to 70% for over 2 years, averaging 4,000 trades per year. Busy trading, but lots of fun and memorable trades.
Profit from our experience! Subscribe Today! Learn more about all of the benefits of membership. Well teach you all of the sophisticated stock and power options trading techniques and secrets!
Thats 3.5 times more than the S&P 500 was valued at just 10 years ago. That would imply economic growth of 35% a year for the past 10 years so kudos to all the believers although, to be fair, we thought the market was toppy at 2,850 last year and were really only up 150 (5%) since then so lets not get too excited that were finally hitting 3,000 after trying for 18 months.
All the heavy lifting, from 666 to 2,500 (275%) was done under Obamas watch and the economy was doing so well that the Fed was tightening and reducting their balance sheet. 30 months into Trumps turn in office and the Fed is hitting the panic button again, reversing course and actually going back to cutting rates to help stabilize an economy ravaged by rampaging deficits, political instabilityand pointless trade wars.
And thats considered the GOOD news that traders are embracing from Powells comments as he stretches to justify bowing to pressure from the President to lower rates despite all the prosperity the President claims we are enjoying. Of course it makes no sense but is that a reason not to pay all-time high prices for stocks? $1Tn for Apple (AAPL), $1Tn for Microsoft (MSFT), $1Tn for Amazon (AMZN) sure, why not? After all, whats a Trillion anyway we run up more than that in debt every 12 months now.
Were on a path towards making money meaningless so why not spend it on over-priced equities? As you can see from the chart above, its been a pretty much straight up 10-year run with only 6 noticeable corrections so once every 18 months we average a pullback on our 350% run. No wonder so many people are trained to buy any dip its been a winning formula since Generation Y got out of college they dont know any better.
Ignorance can truly be bliss in a bull market as traders are content to ride stocks like Amazon to the moon while more cautious investors might have taken some off the table half a Trillion Dollars ago. Just yesterday, AMZN gained 1.5% or $15Bn in market cap despite the fact that
One of our PSW Investment Companies,Hemp Boca, sells CBD products andhasa weekly radio showthat Im often a guest on and Ive been giving trade ideas to their listeners and we have now begun to track them in a new virtual portfolio that we started with $50,000 and were playing this one small and conservative so it is a great way for people to get started learning to manage a small options portfolio.
We initiated the portfolio on May 21st so just over a month and were only up 1.1% so far so these are still good for new trades and we will add to the portfolio over the course of the year with a goal of making 25-30% annual returns. Initially, theres always a bit of a loss when you add new positions as you are penalized by the bid/ask spreads of the options since your broker always shows you the worst-case balance.
So far, weve deployed just $6,895of our cash and about 1/3 of our ordinary margin. As this is our first summary of the positions, I will make some comments on each one as to the logic of the position and we will use these reviews for reference (as you always should with portfolios) to remind ourselves if our premises are holding up and whether or not our investments are on track to our goals at time progresses.
For those of you unfamiliar with options its really not very complicated.
A call is a contract you buy (or sell) that gives the the right to purchase a stock at a certain price between now and the expiration date for that contract. In the case below, we paid $4.20 for the right to buy IMAX stock for $17 between now and Jan 17th, 2020 the expiration day for that contract. Our bet then, is that IMAX will be higher than $21.20 (our net cost) on that date. HOWEVER, we mitigated that cost by selling an equal number (10) of call contracts where someone paid us $1.78 for the right to buy IMAX stock for $21 between now and Jan 17th, 2020. That lowers our net basis on the spread to $2.42 and
I blame Econoday, which had Powell speaking yesterday onMondays Economic Calendarbut it turned out he is speaking today and tomorrow to Congress so the market just drifted along for the most part continuing the boring trend for the month as we attempt to get over the 3,000 line on the S&P 500(/ES).
We did the math for the 5% Rule in yesterdays Live Member Chat Room and decided that 2,976 would be the inflection point and we closed a bit over the line yesterday but were right back on the line this morning.
Powells testimony begins at 10am and goes on for a couple of hours but his official statement beingreleased at 8:30 so well see a quick reaction (not necessarily the right one) ahead of the bell. Oil and Gasoline are up 2% off a strong API Report and the EIA Report confirms or denies those numbers at 10:30 so thats another market-mover to watch this morning AND we have the Atlanta Feds Business Expectations Report, also at 10 am and, just in case Powell doesnt get us over 3,000, Bullard has a speech lined up at 1:30 just ahead of the Fed minutes.
8:30 update:So much for waiting for Powell as his statement has popped the Dow 100 points already andhere are the key points from his statement:
Since June, uncertainty continues to weigh on the outlook
Business investment slowed notably
Fed will act as appropriate to sustain expansion
Economy performing reasonably well
Inflation to move back over time to 2% objective
Fed will act as appropriate to sustain expansion which indicates they are 100% behind this rally but its a bit of cherry-picking as Powell is also saying we are on track to hit the inflation target (so easing makes no sense) and the worries he has for the economy are still Trade and Brexit (and their effect on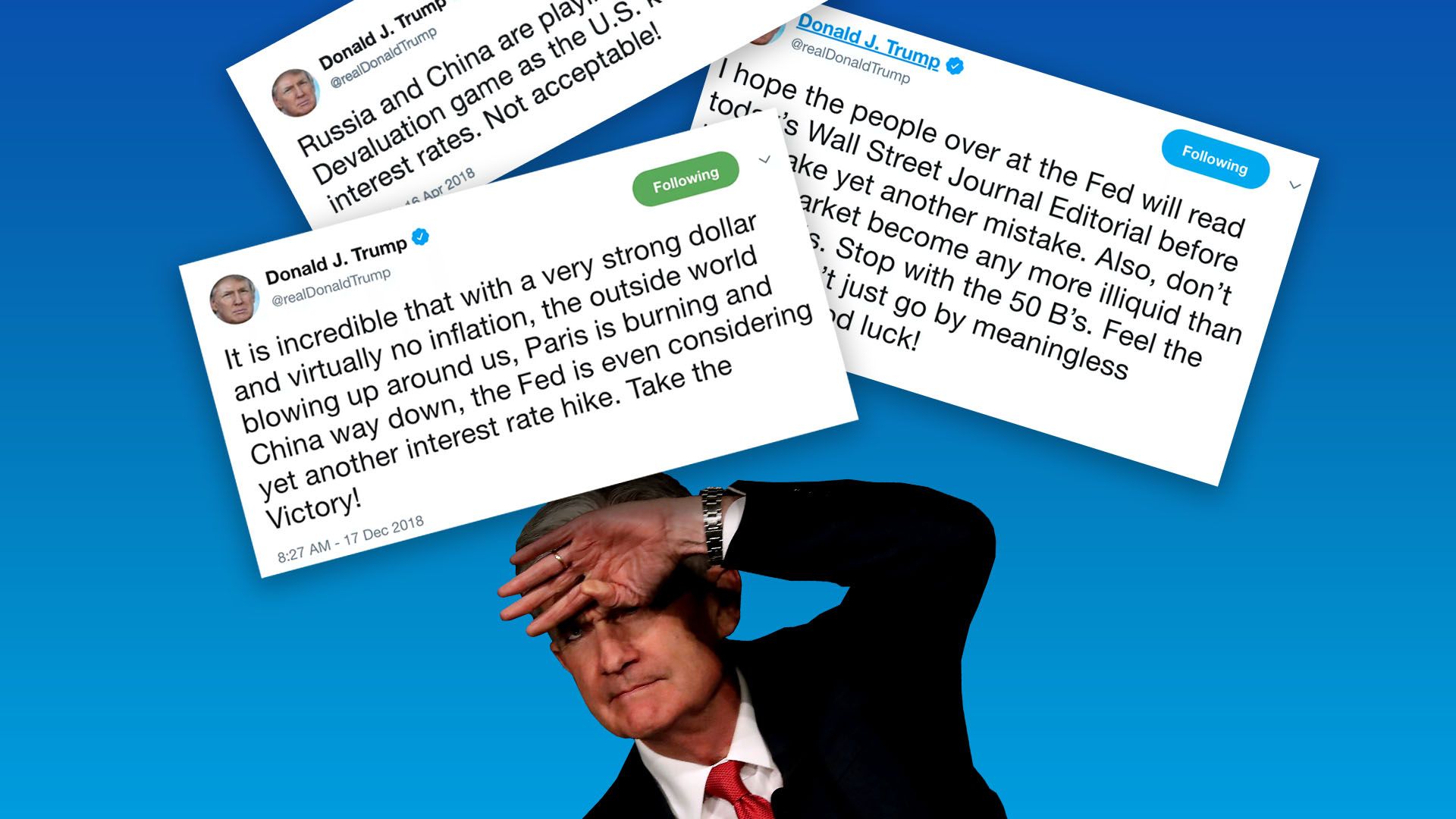 That is the question investors will be looking for Fed Chairman Powell to address when he testifies at 10 a.m. Wednesday before the House Financial Services committee and the next dayto the Senate banking panel.Fridays strong jobs report has led to a sell-off as investors now believe the Fed is less likely to cut rates at their end-of-month meeting and of course they shouldnt be cutting with record-low unemployment, rising inflation and a record-high stock market that would be MADNESS!!!
Of course madness is Trumps sweet spot and hes been hammering on the Fed lately to lower rates because Trump needs to stretch this rally out another year or theres no way hell get re-elected and hes going to need the Feds cooperation because this rally has already overstayed its welcome and is quite overdue for a correction. The Fed, for its part, wants to RAISE rates so they are then able to LOWER them WHEN it is necessary.If they lower rates when its not necessary, what are they going to do when it is?
Thats the difference between thinking like a child and thinking like an adult, of course and, as our friends in the UK like to point out Trump is essentially a giant baby with low attention span who likes to repeat catchy phrases with little understanding of the underlying issuesand has an absolute melt-down if he doesnt immediately get what he wants.
Powell, like any Fed Chairman, is supposed to be the adult in the room and tries to intervene only when necessary generally staying out of politics. The need for an independent Federal Reserve has been recognized by every President in US History until this one Even now, Trump is packing the Fed with his own people and is pressuring Powell to step down so he can put another sycophant in charge of our monetary policy very scary stuff.
Fortunately, the Fed doesnt answer to the President and they dont answer to Congress either but, twice a year, they are required to appear before Congress and explain themselves though Alan Greenspan was great at making
You must login to see all of Phils posts. To read the rest of this article now, along with Phils live intra-day comments, live trading ideas, Phils market calls, additional member comments, and other members-only features –
Subscribe to Phils Stock World by clicking here
To signup for a free trial membership,click here.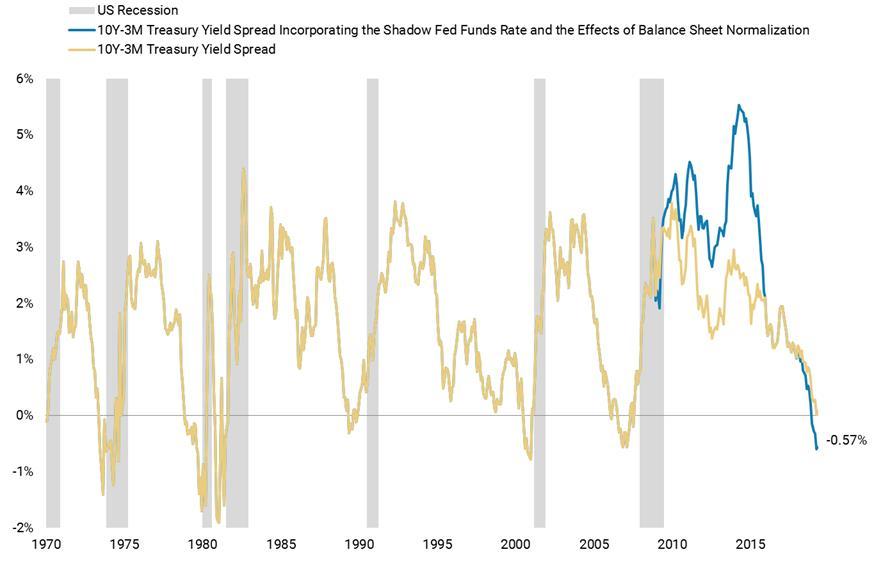 Morgan Stanley says were in a Recession already
As you can see from this chart, the Treasury Yields are flashing signs we usually dont see until we are already deeply in a Recession only this time were ignoring those signs, as well as dozens of other Economic Indicators that are screaming recession to those who are willing to listen. According to MS, decelerations and disasppointments are mounting:
The official close on the S&P 500 on Wednesdaywas 2,995.82 but they pushed and pushed once the volume went down at the close and hit 3,000 after hours but it all began to unwind at 3pm as soon as the European Markets opened and the volume picked up. Thats a pretty strong indication that a lot of this rally is fake, Fake, FAKE but we can reserve judgment until 8:30, when we see the Non-Farm Payroll Report and the markets reaction to that.
As I noted on Tuesday, were at the top (probably) of a 400-point run from 2,600 and, according to our fabulous 5% Rule, we can expect a 20% pullback of this 15% move higher (2,990 actually) soi 400 points x 20% is 80 points back and since its really 2,900 and since we like to round, we can say we expect to see 2,900 for a weak retrace of the run and somewhere between 2,800 and 2,840 (the real strong retrace from 3,000) should be a healthy pullback from here so thats the tendency we expect and now well see wha the data says.
8:30 Update:Up 226,000 jobs! That just blows away expectations of 160,000 and May was revised even lower, to 72,000 but this makes that look like an aberration and not a trend. Unfortunately, Average Hourly Earnings are only up 0.2% so people have jobs but they arent making any money. You would think the markets would pop on that many jobs but no, too many jobs means the Fed is less likely to hike and their next meeting is July 31st, before the next jobs report so this is what theyll be looking at and it would seem foolish for them to cut with these kinds of jobs numbers where a HIKE is usually mandated.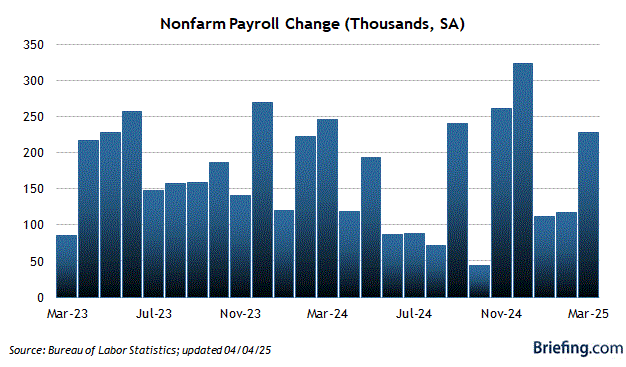 Fortunately the jobs gains are mitigated by low wages so the Fed doesnt have pressure to raise rates but they would really have to twist themselves into knots in order to give Trump the cuts he wants and, of course, strong payrolls mean a strong demand for the Dollar and thats sending the Dollar up 0.5% which
Its only a holiday for the US tomorrow but so may people take vacations this week and the people not on vacation are planning parties and such and no one is in the mood to work so very little goes on. Even as I go through the news I find a lot fewer articles being published writers take time off as well. So no one is making news and no one is reporting news and Trump is distracted by his parade lets just sit back and enjoy the quiet…
I didnt find a chart for a Thursday July 4th but thats probably just a flatline into the weekend this is usually the week I take my family on vacation but my girls are getting older and have plans with friends and well do a family thing next month (when its less convenient for me). Anyone whos been a boss knows this week is second only to Christmas in not getting anything accomplished but there is a Non-Farm Payroll Report on Friday, for some reason, so we cant completely ignore the markets.
The Futures are up a bit this morning as Europe has nominated the IMFs Christine Lagarde to replace Draghi at the ECB. I dont think Lagarde is going to be quite the dove they think she will be as shes been quick to lend money to struggling nations but does not sit on the lap of Goldman Sachs, as Draghi did (his previous employer). A truly independend ECB would be a great thing but not so much for the markets.
Meanwhile, my theme of the week is gathering steam as now82% of the companies pre-announcing earnings revisions are guiding downand Analysts have now downgraded the most stocks since June of 2017, though thats not really something to worry about since 2017 was a great year where we barely dipped. Its the fact that were getting worse and worse that should be a concern, not the comparison.
In June, 116 more companies had their earnings forecasts cut by analysts than raises thats 20% of the S&P 500.There is some sagging in
Thats where the S&P 500 crested yesterday and now were back to 2,965 this morning after falling to 2,855 yesterday afternoon. Were so close to 3,000 that is makes no sense at all to be bullish into the holiday weekend as S&P 3,000 is going to be a tough line to cross as its up 2,334 points (350%) from the March 2nd, 2009 low of 666.
Clearly companies are not making 350% more money than they did in 2009 but thats a false benchmark because the stocks were clearly UNDERvalued at the time and 666 was stupidly cheap for the S&P 500 but S&P 3,000 is still going to cause people to question valuations and,as I noted in yesterdays Report, Corporate Profits are very unlikely to justify these record highs and we begin to see those results on July 15th, as Q2 earnings begin coming in volume.
The run to 3,000 has come off our most recent consolidation at 2,400 and before that 2,000 and theres nothing wrong with moving up 20% (400 points) between 2015 and mid-2017 thats pretty normal for 2.5 years but, just 2 years after that, were up 600 more points and thats probably a bit much. We WERE having healthy consolidation around the 2,800 mark in 2018, when S&P 500 companies combined for $134.95 per share, giving the S&P 500 a Price/Earnings Ratio of 17.78 at 2,400. For Q1 of this year, we are pacing at $135.73, just a 0.5% improvement but, as we close in on 3,000 on the S&P, thats up 25% and the P/E Multiple at 3,000 is 22.10 and thats up 24.3% see the pattern?
I know it may not seem like it when you have a runaway market and its easy to say that Fundamentals dont matter but they do to the people who arent trading every day. The silent majority of traders are the buy and hold fund managers who hold stocks in long-term portfolios and have no reason to sell them when they S&P 500 goes up 350% in 10 years(13% annual compounded gains)but God help us all if they do decide to sell because S&P volume is not even 1/4of what
You must login to see all of Phils posts. To read the rest of this article now, along with Phils live intra-day comments, live trading ideas, Phils market calls, additional member comments, and other members-only features –
Subscribe to Phils Stock World by clicking here
To signup for a free trial membership,click here.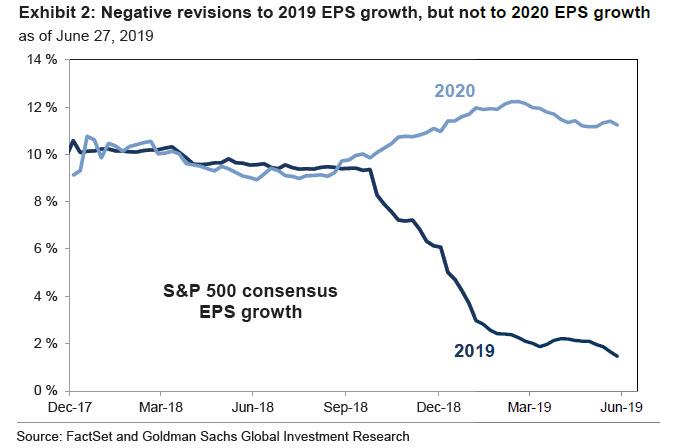 Thats after bursting over 100 points higher in the last 30 minutes of Fridays session. Overall, its a very low-volume rally, mostly short covering(we will be covering some shorts ourselves)as Trump met with Xi at the G20 and he decided Huawei isnt spying on us after all(despite slandering them all over the world)and that Trump will not put tariffs on another $300Bn worth of Chinese goods but he is keeping the tariffs already in place. Keep in mind this is all to arrive at an eventual deal that is not likely to be substantially different than the deal he broke last year so why all the celebration?
As you can see from the chart above,earnings havent grown at all this year and its been Valuation Expansion or Multiple Expansion thats accouted for 90% of the move in the S&P 500 for the first 6 months. Very simply, we are paying much more for the same earnings as last year. Granted a lot of companies did us China to excuse their shortfalls and we can imagine, with the Trade War hopefully winding down, that well get some real growth but that doesnt mean were not paying too much for the growth we do get.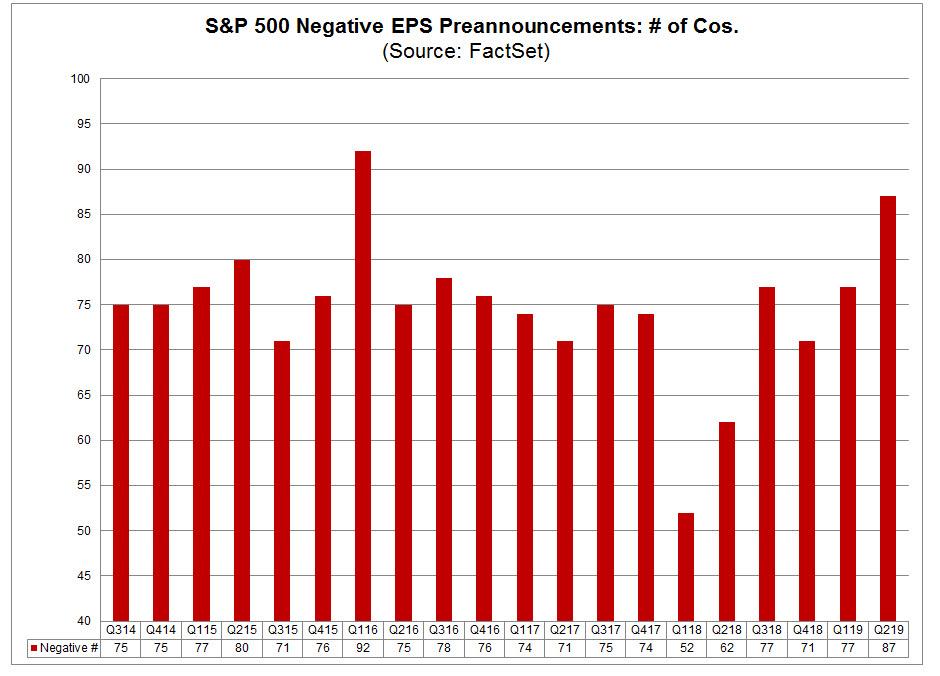 Notice that 87 S&P 500 companies have already pre-announced negative guidance for Q2 and, when we get back from the Holiday weekend next Monday, well begin to see those Q2 earnings reports. So, while we hedged heavily into the weekend just in case the G20 went badly we will be using those hedges into Q2 earnings season, albeit less aggressively as w